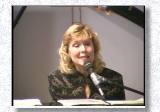 Click Here To View Videos
Of Beth Michaels Programs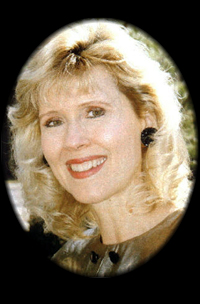 Beth Michaels Music
PRESENTS...
"A MUSICAL MIX OF TALES…YESTERDAY TO TODAY"
Professional Pianist/Composer/Recording Artist Beth Michaels performs well-loved piano selections of bygone eras, along with today's favorites. In an engaging "Prairie Home Companion" style, Michaels punctuates her family anecdotes with music. From tales of growing up in North Dakota and taking piano lessons from the nuns, to having parents named Dick and Honey Bee who met in the seventh grade band, she captivates, endears and interacts with her audience through humorous story and song.
"The musical program Beth presented at our luncheon set the perfect mood. It was fun and entertaining. She's one in a million!"

Marian Massie, Clinical Hypnotherapist/ Success Coach, Alpharetta
"Beth Michaels presents a refreshingly different and delightful program. She's an incredible pianist and knows how to connect with her audience. We were lucky to have her."

Mark Satterfield, CEO, Gentle Rain Marketing, Atlanta
"You are so talented, so joyful, so funny, so smart. Thanks for sharing your music and gifts with us."

Jane Riley, Power Plays Seminars, Roswell, Georgia
"My goal with my performance is to deliver a dose of creativity, playfulness and joy. Not too much serious music! After all, I grew up playing "Chopsticks" and "Heart and Soul" when my mother thought I was practicing "Moonlight Sonata." Now that I think about it, I'm sure she could tell the difference...
And so I say, let's get silly. Let's remember the simple times. Let's forget about overdue Visa bills and dirty ovens. Time to laugh. And I like it when a listener comes up after a program and says: 'Gosh, I could start playing the piano, even at my age.' Or 'Maybe I should finally take those art lessons.' And I say, 'Yes, you should!"
Beth Michaels

Her clients include: Coca-Cola, Omni International, Wieuca Road Baptist Church, High Museum of Art, AA Synagogue, Possible Woman Foundation, The Georgia Aquarium


Ms. Michaels' has six CDs to her credit, has been heard on Delta Airlines and The Weather Channel and has created musical ambience for the Ritz Carlton and the Fox Theatre.


Supportive technical equipment may be provided by agreement.


Perfect for special events: luncheons, banquets and private gatherings.